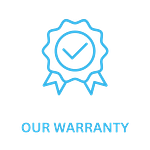 At Mobile On Mobile, we are dedicated to providing the highest quality mobile repair services, and we are proud to offer a wide range of repair options to meet the needs of our customers. Whether you need a simple screen repair or a more complex fix, our team of experienced technicians is here to help. We use only the best parts and tools, and our repair process is designed to ensure that your device is handled with the utmost care and professionalism.
Our screens are one of the most important components of our repair services, and we only use the best screens that offer exceptional viewing quality. Our screens feature strong glass, high brightness, vivid color, wide viewing angles, and smooth touch, so you can enjoy a great viewing experience. We offer both LCD and OLED screen options, so you can choose the screen that best fits your device and budget. OLED screens do have better color and durability.
At Mobile On Mobile, we understand that having a reliable, functioning device is essential for your day-to-day life. That's why we are committed to delivering the highest standards of repair quality, and why we use only the finest parts and state-of-the-art tools in our repairs. We take pride in our work, and we want you to feel confident in the repair that we provide. That's why we offer a 45-day limited warranty on all repairs, so you can feel secure in your investment.
It is important to note that some devices may display a message indicating that the screen or battery are not genuine. This message will not impact the quality of the repair, and we only use the highest quality parts that are designed to deliver optimal performance.
Please be aware that if the screen is not functioning correctly and is touching on its own, it might enter the passcode on its own. Due to this, the phone may become disabled. It would need to be connected to a PC and restored. All information may be lost at that point unless it's backed up.
Standard warranty policies are below:
-45 day warranty on all repairs
-Software services are not entitled to any warranty
-Only original parts are warrantied
Warranty does not cover things such as:
-Water damage can significantly impact the reliability of the device and its ability to function properly. Repairs related to water damage are limited to data recovery only and do not ensure the longevity of the device. As a result, we cannot provide any warranty for devices that have been affected by water damage.
-Cracked or damaged screen
-Any water damage caused to the device after repair
At Mobile On Mobile, customer satisfaction is our top priority. Our team of friendly and knowledgeable technicians is here to answer any questions you may have about our services, and we are always here to help you get the most out of your mobile device. If you need assistance with a repair, or if you have any questions or concerns, please don't hesitate to reach out to us. We look forward to serving you. If you have any issues with your device, please let us know as soon as possible so it can be taken care of before any other issues arise.